A Fun and Affordable Outing
Adult Admission:

$6.50
Children Under 12:

FREE
The Heart of Route 66 Auto Museum is a 501 (c) 3 not for profit museum. Donations to the museum are fully tax-deductible.
National Association of Auto Museums
Best Event & Public Promotion
First Place Award for Rides in a 1922 Packard
Division 1 – 2023
Jump Into the Way Back Machine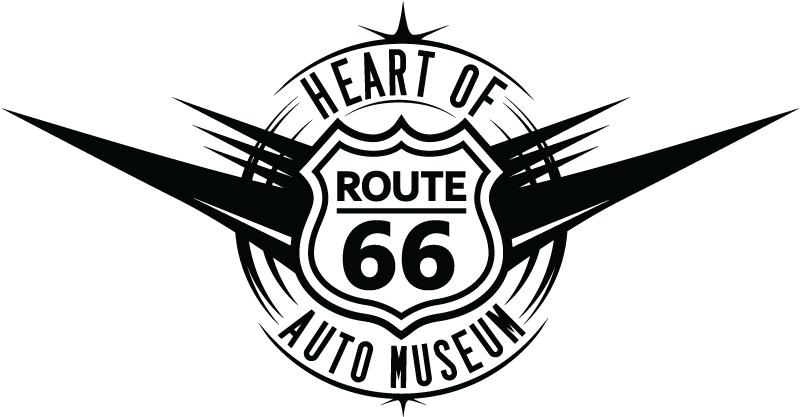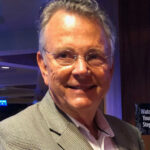 Heart of Route 66 Auto Museum began as the dream of Richard Holmes, a Tulsa attorney and car enthusiast.
In 2012 Holmes put an advisory board together whose members were all car lovers and collectors; they all shared the same dream.
That original group of "car guys" got together and began searching for a suitable location in Tulsa County for the antique car museum. They chose Tulsa Auto Museum as the Name. The group toured a myriad of locations in the city of Tulsa, but nothing worked out. After four years of searching, they nearly gave up.
Then Holmes got a call from Tim Dye, curator of the Pontiac Museum in Pontiac, IL. Dye had also been searching for space in Tulsa when the city of Pontiac lured him to their town. Sapulpa city officials called Dye offering him an old decommissioned armory for use as his museum. However, Dye, had already left Oklahoma. So he told them about the Tulsa Auto Museum group.
The city of Sapulpa was looking for something to occupy the decommissioned Armory on Sahoma Lake Road, which just happens to intersect with Route 66. The advisory board of the Tulsa Auto Museum jumped at the chance to look at the space. It turned out to be perfect for what they needed.
Only thing: the name had to be changed. So the Tulsa Auto Museum became Heart of Route 66 Auto Museum.
As the new home for the museum, the old Armory located at 13 Sahoma Lake Road needed a lot of updating. Walls were torn down, ceilings raised, both bathrooms and the kitchen gutted and plumbed, and all of the electrical had to be brought into the 21st century.
Extensive work has been done throughout the building to morph the Armory into a museum while still maintaining some of the historic feel of the building.
Three huge garage doors make it easy for antique cars to enter and exit the museum. With 10,000 square feet of space, the building now shows off beautiful and rare cars on the former drill room floor.
At the other end of the building an area highlights how the old armory was used for the 45th Army Reserve in conjunction with Route 66, along with a space dedicated to honoring the Mother Road.
The not-for-profit museum held a soft opening in the spring of 2016. In August of 2016, doors were permanently opened.
Thanks to all of our wonderful Founding Members, who have each given (at least) $2,500 to Heart of Route 66 Auto Museum. We will only have 100 Founding Members. As you can see, we are getting closer all the time. If you are interested in becoming a Founding Member, please use the Contact Form below, or call the Museum at 918.216.1171.
Mike and Judi Adamson
Charlie and Susie Anderson
Anatoly and Karen Arutunoff
Mike and Debbie Baab
Brian Bailey and Margaret Bannochie
Bill and Marsha Barnes
Dave and Mollie Bennett
Barbara Berry
William L. Berry
Former President Pro Temp Brian and Paula Bingmam
Mike and Louise Borden
John Boyce; Tom Boyce (AirCo Service)
Jim and Anne Brackett
Patrick T. Brown; Richard A. Brown
Bobby and Martha Brummett
Mike and Susan Burkhart
Dwayne and Cindy Burks
Randy and Cheryl Byers
Steve and Diane Clark
Bryant and Carla Coffman
John and Dyan Condry
Rob and Amber Cooke
Joanna Cooper and Family
CoverCraft
The Coretz Family Foundation
Senator Brian and Lori Crain
Rick and Niki Daniels
Jim and Jennifer Dilley
Steve and Ruthie Duenner
David and Donna Dutton
Rick and Karen Engleman
Eric Farque and Jason Farque
Ted and Judy Fisher
David and Libby Frederick
GCCG Green County Corsair Group
Catherine Gebetsberger
John and Virginia Groendyke
Chuck and Diane Hanson
Robert Hines (Overhead Door)
Norman Hoelting
Richard and Lina Holmes
Vernon L Jones
Greg and Connie Kach
William R Kante; Alan R Kante
Ben and Cathe Kehe
David King (First United Bank)
Charles Kukral and Gayle Younker
KWB Oil Property Management
William E. Lobeck & the Honorable Kathy Taylor
Merle and Jane Martindale
Joe and Carol McGraw
Bobby and Karena Miller
Paul and Sandra Mullins
John and Sally Neas
Randy Oxley
Doug and Deborah Padgett (Pendergraph, Inc)
Robert and Carol Parker
Mike and Nancy Phillips
Michael and Mary Anne Pierce
Jim and Nieta Pinkerton
Poe Family Foundation
Charles and Martha Powell
Dr. Jerry and Nanci Puckett
Tom A and JoAnn Reedy
Tom H and Virginia Reedy
Bruce and Judy Ricks
Marty Rivers
Ben Kante and Joni Rogers-Kante (SeneGence)
Robert and Linda Roggendorff
Richard and Diane Salamon
Frank Sanders Jr
Frank and Wanda Sanders Family
Rod and Cindy Sands
Shannon Sands Wilson; Ryan Sands
Sapulpa Historical Society Memorial Foundation
Richard and Nancy Sevenoaks
Brent and Suzanne Shirey
Jerry Shrader
Paul and Monica Slavens
Steven M. Schnitzer
Joe and Joyce Smith (Auto Appraisal Group)
Don and Patti Stobaugh
Jon and DeeDee Stuart
Allan and Ann Stubbins
Brett and Michelle Sumner
Robert and Charlotte Sumner
Ryan and Michelle (Hanson) Taylor
Honorable P. Thomas Thornbrugh
Gary and Rebecca Tucker
Tulsa Vette Set
John Turner (Merkel Family Foundation)
Derek and Nora Wachob
Jack and Linda Wachob
Bill and Becky Warnock
Larry and Suzanne White
Shannon and Dave Wilson Family
Raymond Witten
Mark Wofford
Ty Young
In-Kind Founding Members
Rick and Niki Daniels
Clint and Kari Oare
Elbert and Tina Polk
(Red Diamond Coating, LLC)
Eduardo A. Lopez; Sandra Vazquez Torres
David and Lori Reed
Bill Satterfield
Dr. Ken Tricinella
Derold Wofford (Demolition Wrecking Co.)
Mark Wofford (Demolition Wrecking Co.)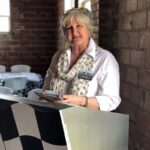 Do you like cars, and car stuff?
The Heart of Route 66 Auto Museum is looking for enthusiastic volunteers to greet visitors, work in the gift shop, help with exhibits and displays, assist with social media and marketing… there's a lot to get done!
If you're interested, call us at (918) 216-1171 or send an email with the subject line "Museum Volunteer" and your contact information to: heartofroute66@gmail.com
We look forward to hearing from you!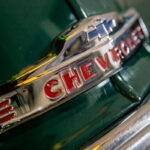 Do you have a classic car to donate or to lend for display at the museum?
We'd love to speak with you.
From the million-dollar Chip Foose "Imposter" Chevelle to a classic VW basket case, the Heart of Route 66 Auto Museum is always on the lookout for interesting classic cars and automotive memorabilia for donation and display.
Due to space limitations, we cannot accept everything that is offered; but we make every effort accommodate donations. We frequently rotate cars and memorabilia that have been loaned to the museum, and we'll be happy to work with you on scheduling. We even work with local enthusiast to restore donations for fundraising, such as raffles.
And remember, the Heart of Route 66 Auto Museum is a 501(c)3 non-profit organization. So your financial or material donations are 100% tax deductible.
To start the conversation, call us at (918) 216-1171 or send an email with the subject line "Car for Donation / Display" and your contact information to: heartofroute66@gmail.com
We look forward to hearing from you!
This calendar is open to all automotive related events in the Tulsa region of northeast Oklahoma. If you would like us to include your upcoming event, please let us know so we can add it to the website calendar.
13 Sahoma Lake Road
Sapulpa, OK 74066
Tuesday – Saturday:  10am – 4pm
Sundays:  Noon – 4pm
Vehicles & Memorabilia
To start the conversation, call us at (918) 216-1171 or send us an email with the subject line "Donation for Display" heartofroute66@gmail.com
Financial Donations
Simply click here to make a secure donation to the museum via PayPal –  and thank you for supporting Heart of Route 66 Museum!